Check back here regularly to find out what's going.
Trailer Training UK will be hosting an LGV Open Day on Saturday 6th October from 10am – 3pm at their Winchester centre. The event will provide the perfect opportunity for those interested in a career in haulage to find out more about the training and recruitment process.
The school's knowledgeable Training Coordinators will be offering 1-to-1 consultations. Demystifying what can seem like a complicated process, they will be able to explain in detail the steps required to become a fully qualified HGV driver. There will also be driver recruitment agencies on-hand for those who'd like to find out more about their future career prospects. But with a national shortage of HGV drivers throughout the UK, many logistics companies are crying out for newly qualified drivers and Trailer Training UK even offer a guaranteed job interview on completion of the training.
For those that already have a provisional LGV C or LGV C+E licence, Trailer Training UK are offering free driving assessments at the open day, giving visitors the opportunity to experience life behind the wheel first-hand (assessments must be reserved in advance).  There will also be discount vouchers, exclusive offers, goody bags and refreshments available at the event.
An award-winning LGV training provider, Trailer Training UK recently won the Worldwide Business Review award for 'The Leading Providers of Lorry Driver Training – South England' for the second year running. The school has centres throughout Hampshire, Berkshire & Oxfordshire, and provides training six days a week. All of their fully qualified instructors have extensive experience working within the logistics industry and are keen to share their knowledge with students.
The LGV Open Day will take place at our Hampshire centre at: Clayfield Park, Main Road, Colden Common, Winchester, SO21 1TD. For more details or to book a driving assessment, please call 0345 260 2508 or email info@trailertraininguk.co.uk.
Towing: licence and age requirements
Use this tool to find out if you're old enough or have the right kind of licence to tow a trailer from different kinds of vehicle.
This tool assumes that you already have the minimum of a full car driving licence (category B). You need a full car licence before being able to tow with any larger vehicle.
A full car licence already lets you tow trailers weighing no more than 750kg. You can also tow heavier trailers with a car as long as the total weight of vehicle and trailer isn't more than 3,500kg.
New Law for Driving in France
Deadline date 31st March 2017
The French government have launched a new scheme for all cars driving in Paris and other French cities (currently Lyon and Grenoble) which will include British registered cars.
From 31/03/2017 your car needs to display an emissions sticker showing the age and cleanliness of your vehicle.
If your vehicle does not display the sticker you could face hefty on the spot fines.
The anti-pollution sticker can only be ordered on-line from the official Crit' Air website
NEW DRIVING TEST
The driving test will change from Monday 4 December 2017 to include following directions from a sat nav and testing different manoeuvres.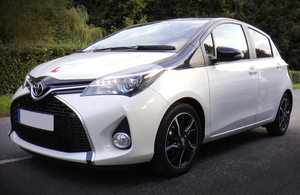 The Driver and Vehicle Standards Agency (DVSA) has confirmed that the driving test in England, Scotland and Wales will change from Monday 4 December 2017.
The changes are designed to make sure new drivers have the skills they'll need to help them through a lifetime of safe driving.
The changes will only apply to car driving tests to begin with.
The 4 driving test changes
1. Independent driving part of the test will increase to 20 minutes
The independent driving part of the test currently lasts around 10 minutes. During this part of the test, you have to drive without turn-by-turn directions from the driving examiner.
This part of the test will be made longer, so it'll last around 20 minutes - roughly half of the test.
2. Following directions from a sat nav
During the independent driving part of the test, most candidates will be asked to follow directions from a sat nav.
The examiner will provide the sat nav (a TomTom Start 52) and set it up. You won't need to set the route - the examiner will do this for you. So, it doesn't matter what make or model of sat nav you practise with.
You can't follow directions from your own sat nav during the test - you have to use the one supplied by the examiner.
You'll be able to ask the examiner for confirmation of where you're going if you're not sure. It won't matter if you go the wrong way unless you make a fault while doing it.
One in 5 driving tests won't use a sat nav. You'll need to follow traffic signs instead.
3. Reversing manoeuvres will be changed
The 'reverse around a corner' and 'turn-in-the-road' manoeuvres will no longer be tested, but you should still be taught them by your instructor.
You'll be asked to do one of 3 possible reversing manoeuvres:
parallel park at the side of the road
park in a bay - either driving in and reversing out, or reversing in and driving out (the examiner will tell you which you have to do)
pull up on the right-hand side of the road, reverse for 2 car lengths and rejoin the traffic
4. Answering a vehicle safety question while you're driving
The examiner will ask you 2 vehicle safety questions during your driving test - these are known as the 'show me, tell me' questions.
You'll be asked the:
'tell me' question (where you explain how you'd carry out a safety task) at the start of your test, before you start driving
'show me' question (where you show how you'd carry out a safety task) while you're driving - for example, showing how to wash the windscreen using the car controls and wipers
Learner drivers will be allowed on motorways from 2018
Learner drivers will be allowed to take motorway driving lessons with an approved driving instructor in a car with dual controls from 2018.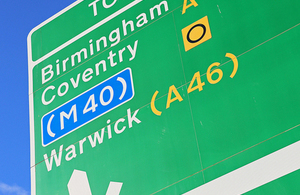 Allowing learner drivers to have lessons on motorways will help to make sure more drivers know how to use motorways safely.
At the moment, you can only have driving lessons on motorways after you've passed your driving test. Some newly-qualified drivers take lessons through the voluntary Pass Plus scheme.
How the change will work
The change will apply to England, Scotland and Wales.
Learner drivers will need to be:
accompanied by an approved driving instructor
driving a car fitted with dual controls
Any motorways lessons will be voluntary. It will be up to the driving instructor to decide when the learner driver is competent enough to have a motorway lesson.
Trainee driving instructors won't be allowed to take learner drivers on the motorway.
Motorway driving will not be included in the driving test changes coming into force on 4 December 2017.
The change will only apply to learner drivers of cars - learner motorcyclists won't be allowed to have motorway lessons.
When the change will happen
The exact date in 2018 will be confirmed nearer the time.
The change will be well-publicised so driving instructors and learner drivers are prepared for the change, and other road users know what to expect. The Highway Code rules on motorways will also be updated.
Until the law is changed, it's still illegal for a learner driver to drive on a motorway.