HIAB Training consists of comprehensive learning for all our students. We offer training for the following attachments:
You can either train for only one of these attachments. Although, we do offer training courses where you can train to use and manoeuvre two attachments.
We supply different levels of training for different types of experience, so that you can gain your HIAB Licence without worry.
| Why Choose Us? | |
| --- | --- |
| ✓ | High Pass Rates |
| ✓ | Dedicated Training Facilities |
| ✓ | Experienced Instructors |
| ✓ | Courses For All Budgets |
| ✓ | 1:1 Training |
| ✓ | High Pass Rates |
| ✓ | Accrdited Training Available |
| ✓ | 5 Star Reviews on Google |
Find the HIAB course for you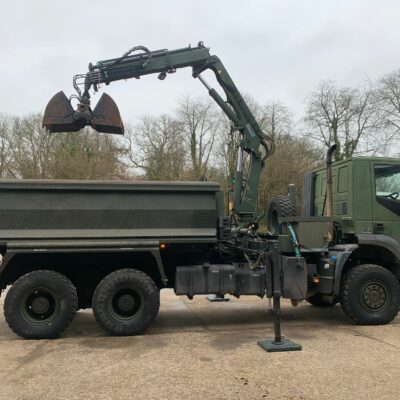 Our Tipper Training Course covers the following key areas broken down into Theory & Practical.
Theory training focuses:
Instruction to Tipper bodies
Health & Safety
Site awareness & safety
Overhead hazards
Safe loading & unloading
Pre-operational checks
Safe system of work – unloading
Theory test (pass mark set at 80%)
Practical training focuses:
Pre-operational checks to the tipper body & hydraulic system
Area safety assessment & control
Practical training
Practical test.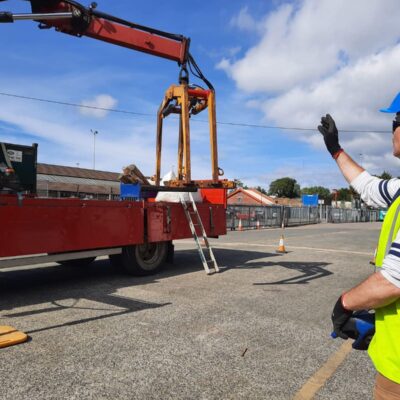 The Association of Lorry Loader Manufacturers and Importers (ALLMI) accreditation is used to ensure dedicated training for students who need to become competent in Lorry operating.
ALLMI have three core aims:
Promote the safe use of lorry loaders.
Ensure that the Association is involved in the formulation of any legislation which affects the industry's interests.
Promote compliance with training requirements embodied in current legislation.
Holding a HIAB operator qualification is not a legal requirement.
However, those who are required to use HIAB must have training and become competent in the use of the equipment.
When you receive your Certificate, this will mean that you are able to operate cranes up to 20 tonnes/meters.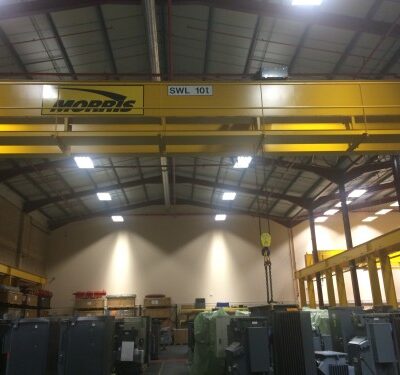 Our overhead gantry training consists of many training competencies which you must complete. This ranges from the use of crane signals and communications to planning a lift appropriately.
Depending on your experience, courses range from novice training to refresher training courses.
Our Overhead gantry operator training is ITSSAR accredited, which means that the course provided is up-to-date and trusting.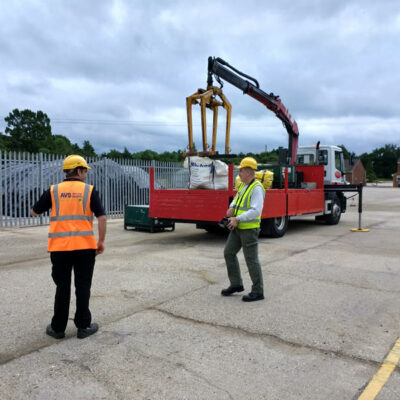 Slinger Signaller's training revolves primarily around the responsibilities of operating a crane, with the use of effective and consistent cimmunication methods. These can range from recognised signalling, and guidance for loads.
Slinger Signaller is an ALLMI-accredited training course. Also delivered by ALLMI-accredited instructors, they will ensure that you obtain all the relevant knowledge to successfully pass your training.